Yinhai – IFU – Gemidan Chinese Joint-Venture Signing Ceremony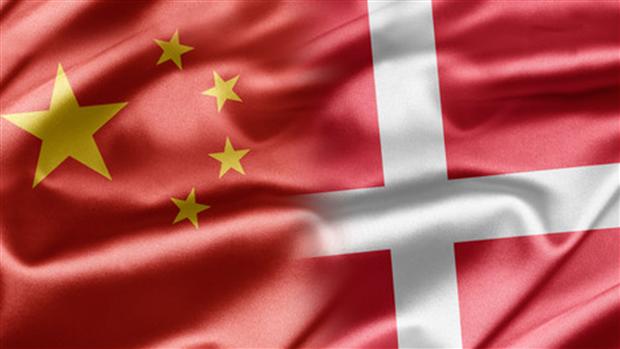 Event: Yinhai – IFU – Gemidan Chinese Joint-Venture Signing Ceremony
Location: Sinatur Hotel Storbælt, Conference room 'Sandholm'. Østerøvej 121, 5800 Nyborg.
Time: 16th May 2017, Tuesday. 10:00- 13:30.
Day's program:

10:00 Registering and welcome with coffee
10:30 Welcome and opening speech: Yongming Wang (Chairman & CEO, Beijing Yinhai investment holding)
10:45 Speech:

Rena Chen/ Anders Nellemose (Investment Director, Investeringsfonden for Udviklingslande.)
Laugh Dehn (Chairman of the board, Gemidan A/S.)
Kenneth Muhs, (Mayor, Nyborg Kommune)

11:30 Signing
11:40 Cheers with champagne
11:50 Break and media interview time
12:15 Lunch buffet with warm food and drinks
13:30 Network and refreshment
JV background description
The Thirteenth Five Years' Plan from the central government triggers the waste to energy business in China by releasing the regulations of biological treatment of waste. Now it is the chance to prove Denmark does not only have the best wind to energy, but also best waste to energy solutions.
The JV is invested by all three partners and going to be located in Changzhou, China, as the production and sales base for the one of the best Danish biogas pre-treatment technologies primarily for the Chinese biogas market. The total investment in JV is 50 million RMB, Beijing Yinhai investment holding has 50% of shares; IFU has app. 20%; and Gemidan A/S has app. 30%.
Denmark has the world most advanced clean-tech innovations, but the relative high production cost slows down their steps of invading the international markets. The JV guarantees the high quality of Gemidan Ecogi's biogas pretreatment equipment and at the same time reduces the price with more efficient productivity. Furthermore, Yinhai as EPC plans to build few biogas plants with JV's product for treating municipal solid waste in China in the coming years. Yet it'd prove bio-treatment is the better energy conservation solution than traditional incineration ones.
Yinhai Investment Holding Co. Ltd
JV's initiator Wang Yongming, Chairman of Beijing Yinhai Investment Holding came to Denmark in 2014 and found the cleantech development platform: Greatop Science & Technology Development ApS in Nyborg. Yinhai has more than 20 years' cross-industrial background, and today its business domains have been extended to chemical environmental technologies, mining, commercial real estate, low-carbon and energy conservation.
Investeringsfonden for Udviklingslande
IFU – The Industrialization Fund for Developing Countries advises and invests is also a part of JV. With more than 25 years of experience investing in China in total IFU has made 117 investments with large Danish companies like Carlsberg, Vestas and Lundbeck as well as with many small and medium sized companies. The investment in China covers a broad range of industries such as production, agriculture, wind energy, cleantech, information technology, retail and the medical industry.
Gemidan A/S
Gemidan Ecogi A/S develops process equipment for pretreatment and recovery of the organic fraction of waste from households and industry, both as supplier and operator of its own installations. Ecogi's pretrement technology could handle mixed waste to bio pulp, which can be either directly used as fertilizer back to the fields, or becomes the biomass to the biogas production.
Gemidan Ecogi A/S is 100% owned by Gemidan A/S, one of Denmark's leading waste management enterprises with more than 25 years' experience.